🤩 Special Accessories Voucher, free gift boleh pilih pilih !
😎 Special Merchandise Voucher, hanya untuk brand 𝙃𝙊𝙉𝘿𝘼 je.

The new Yamaha NMAX is equipped with a range of exclusive features making it Yamaha's premium and exclusive scooter in its class. A next generation scooter developed for a more prestigious and comfortable ride in the city. The NMAX is built from the MAX DNA to give the ideal balance of practically and functionality while offering elegance and comfort.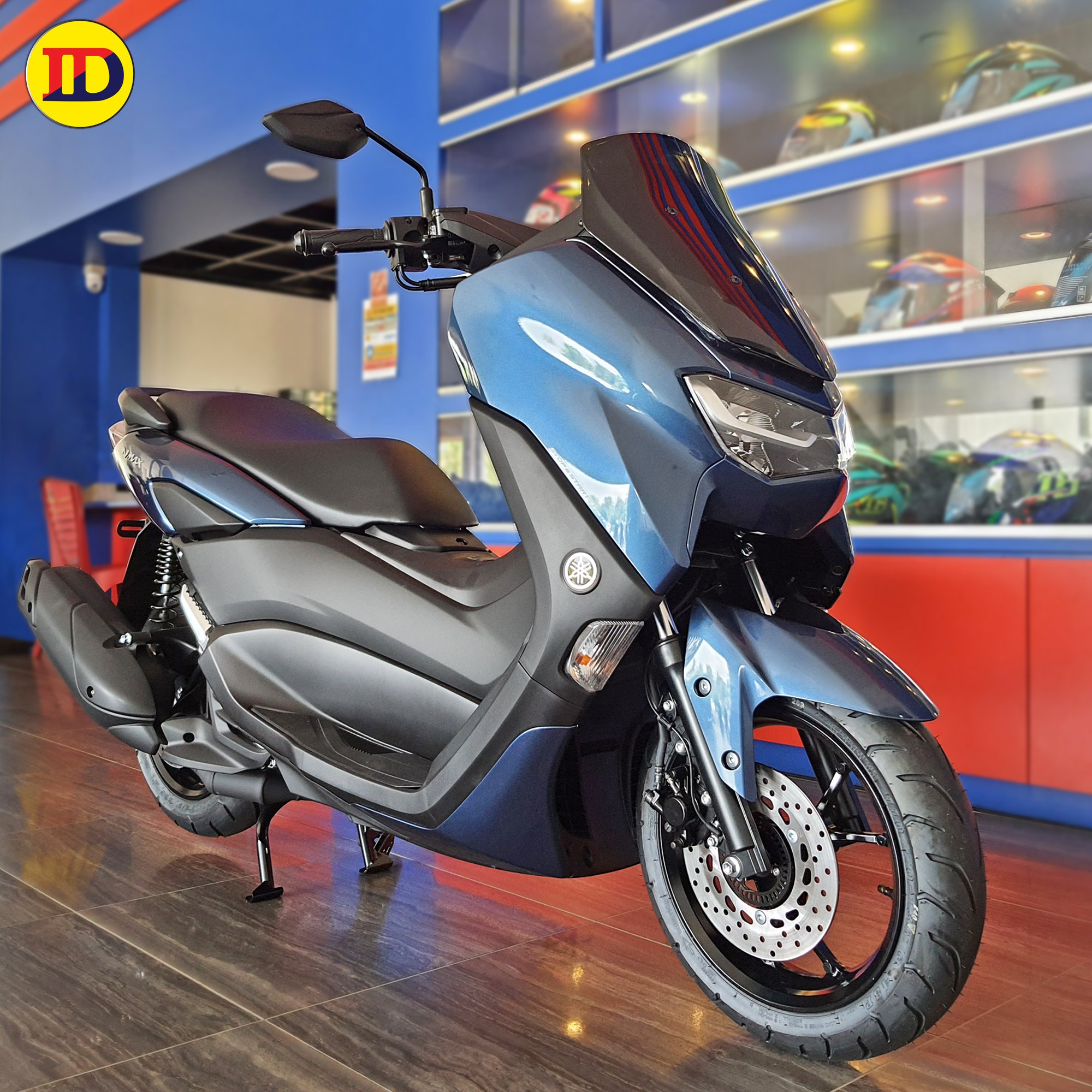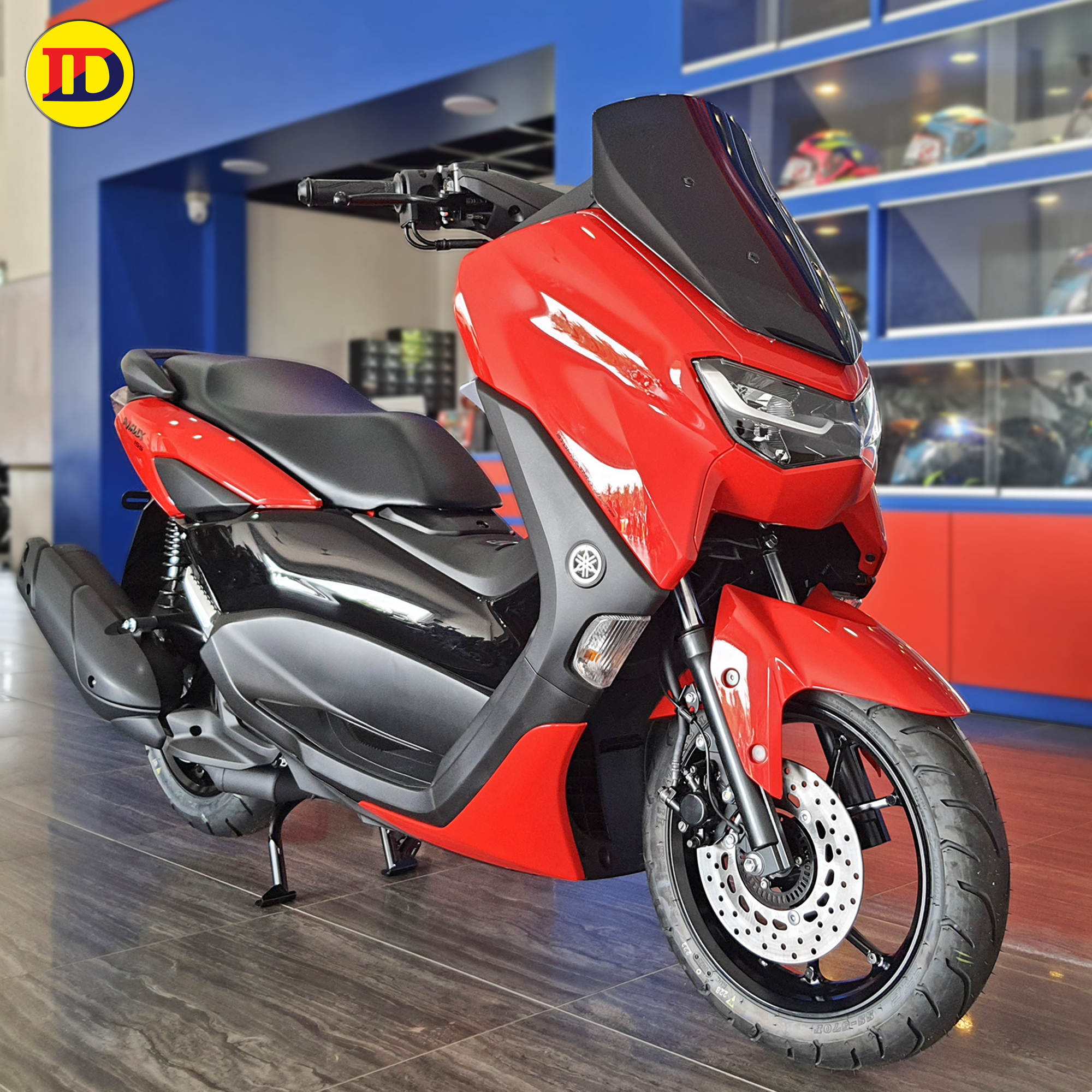 This system automatically shuts off the engine when machine is stopped and idling at traffic lights to reduce petrol wastage. To re-start the engine when stopped, the rider needs only to twist the throttle, causing the engine to quickly re-start and provide a smooth takeoff. The Stop & Start System can be turned on or off as desired via a switch.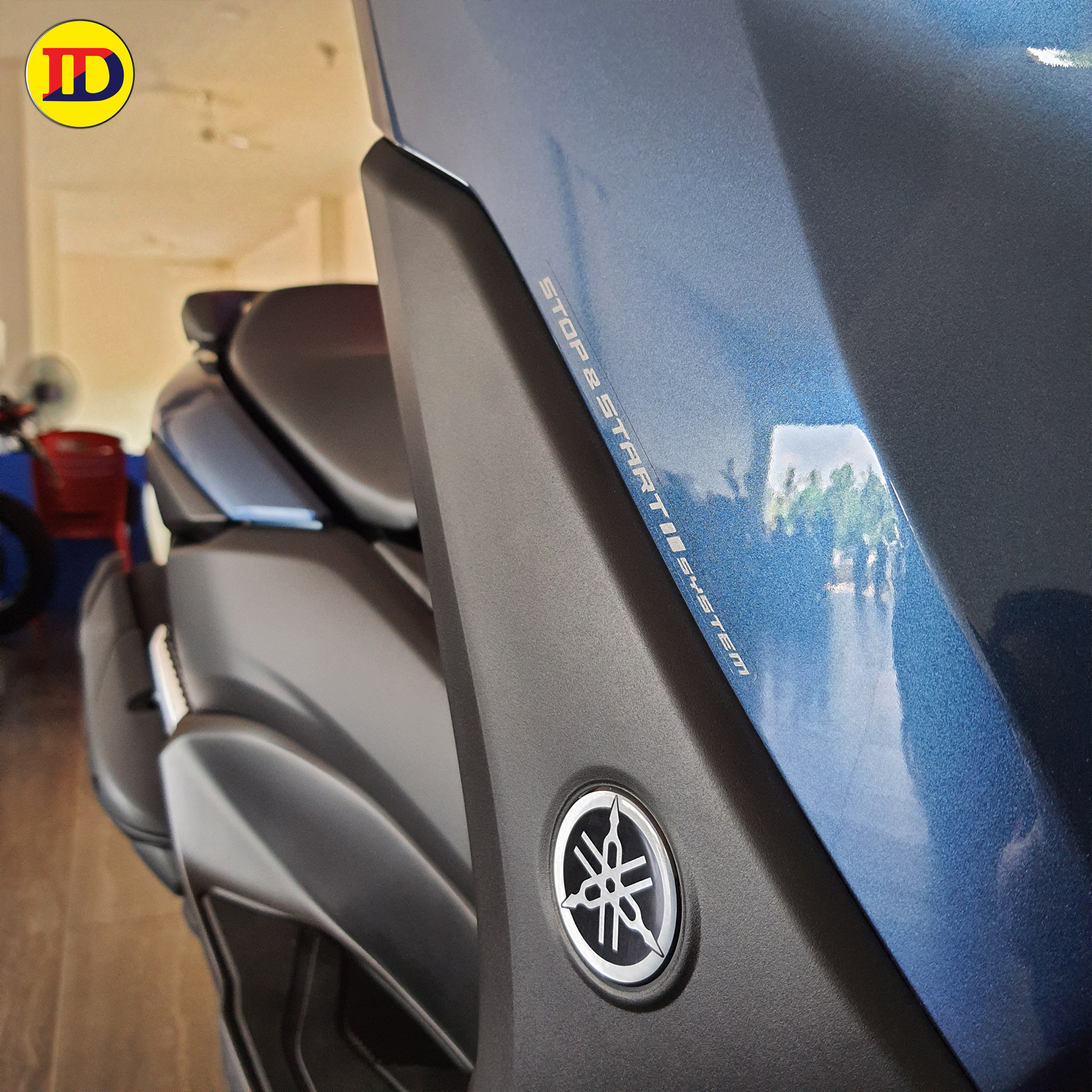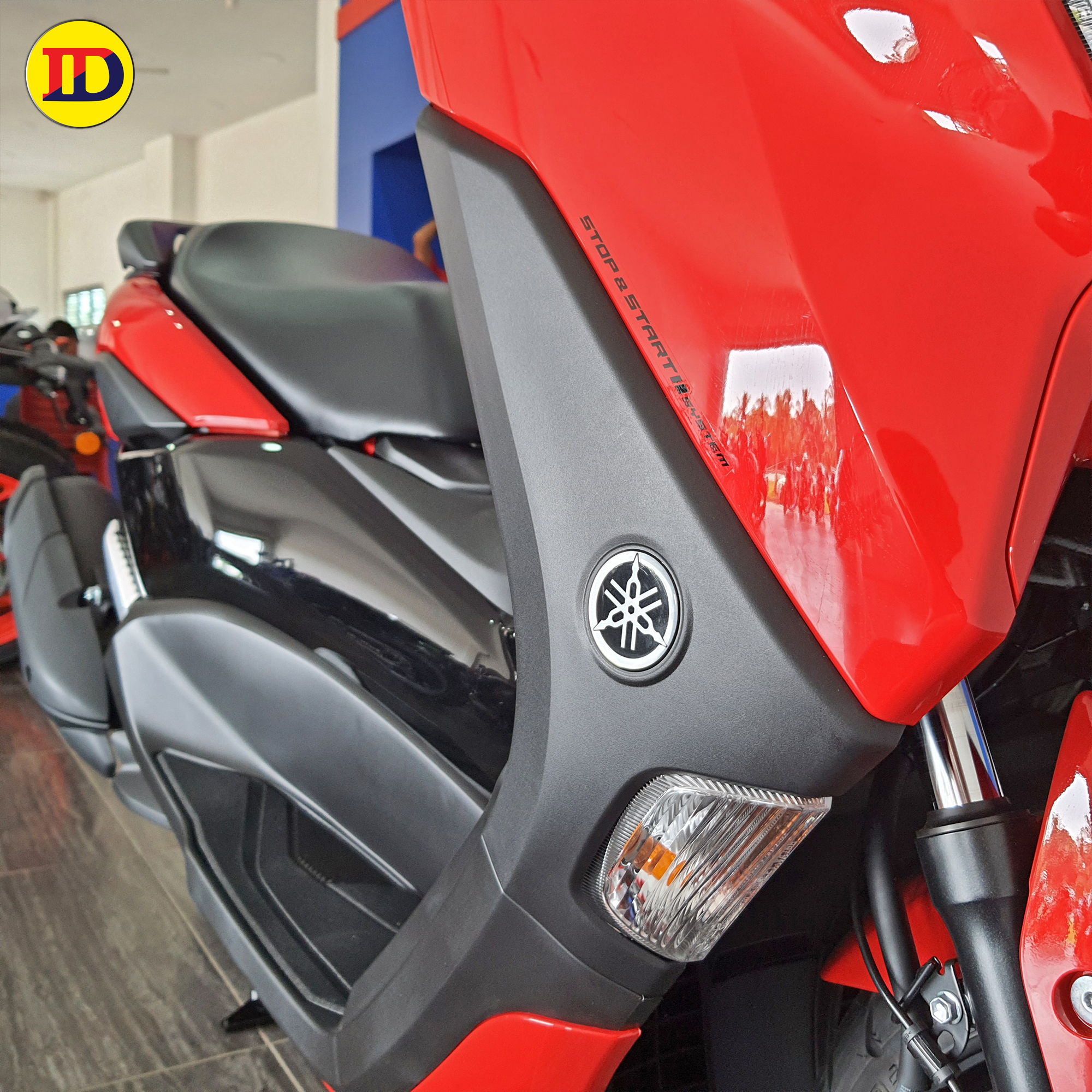 ✅Liquid Colled 155CC VVA :
The refined Blue Core liquid-cooled, 4-stroke SOHC, 155cc, single cylinder, 4-valve fuel-injected engine with CVT is coupled with the Starter Generator Control Unit that provides integrated control of the Smart Motor Generator System for quiet engine starts.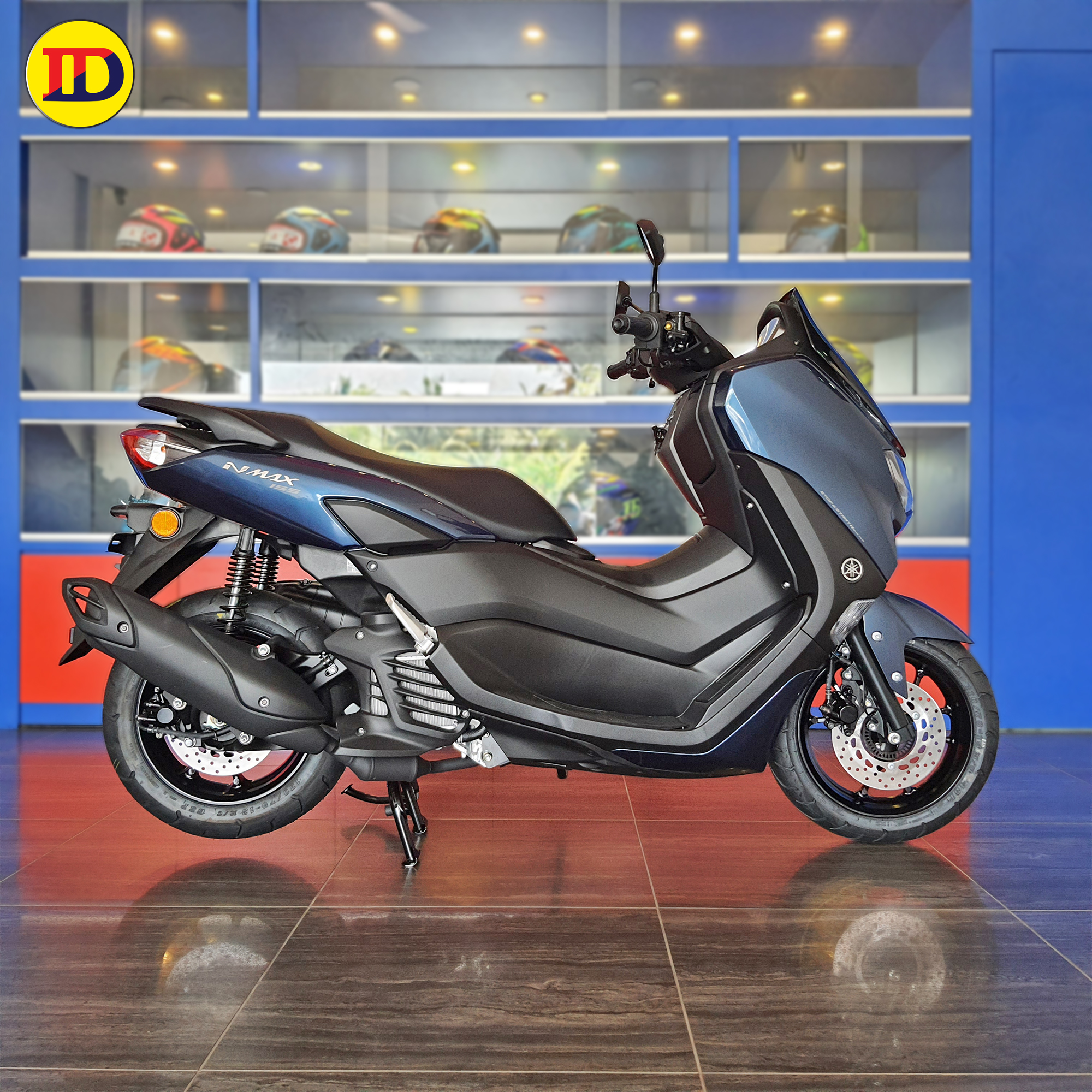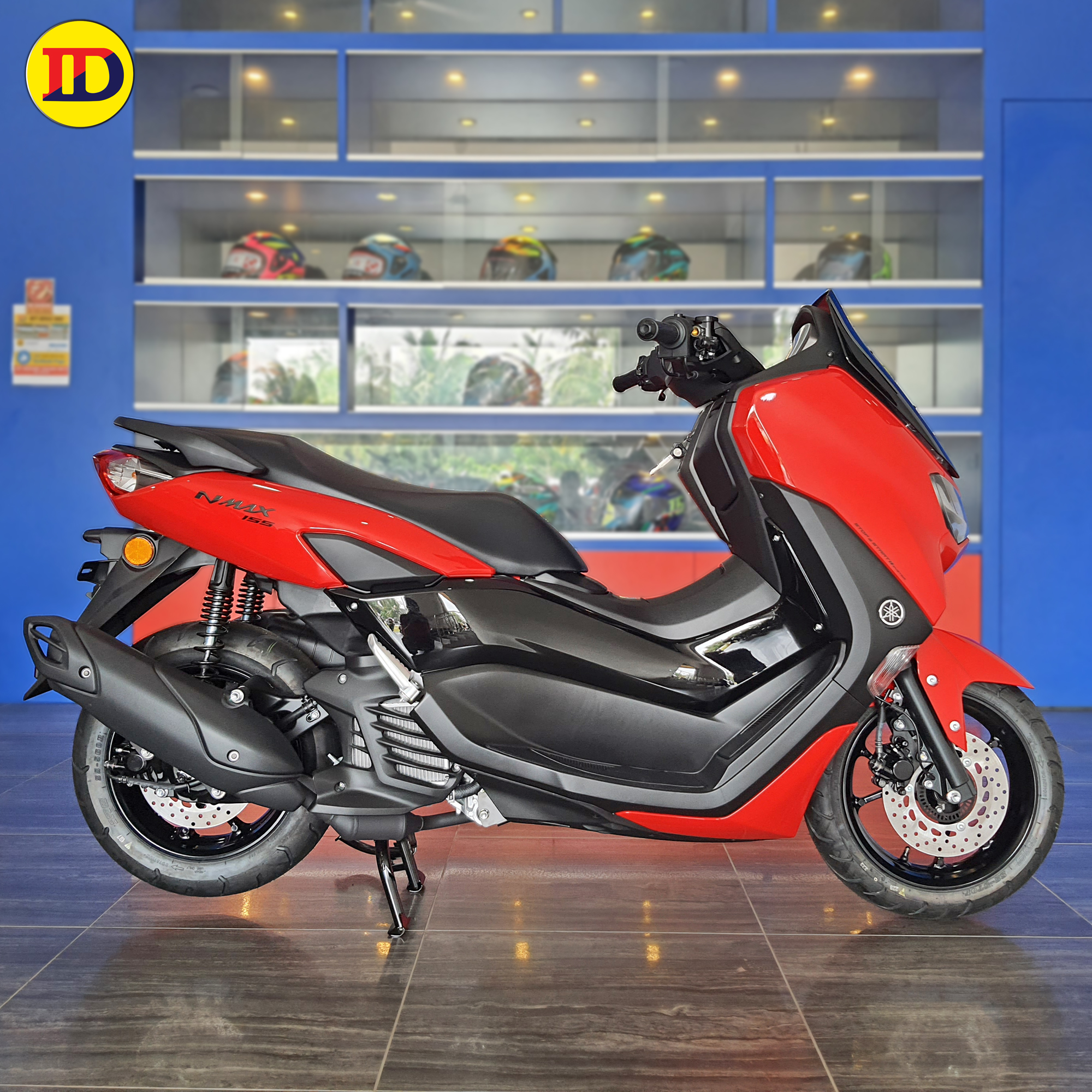 ✅12V Electric Socket :
In an open pocket, the power socket is within easy reach for charging a standard size handphone.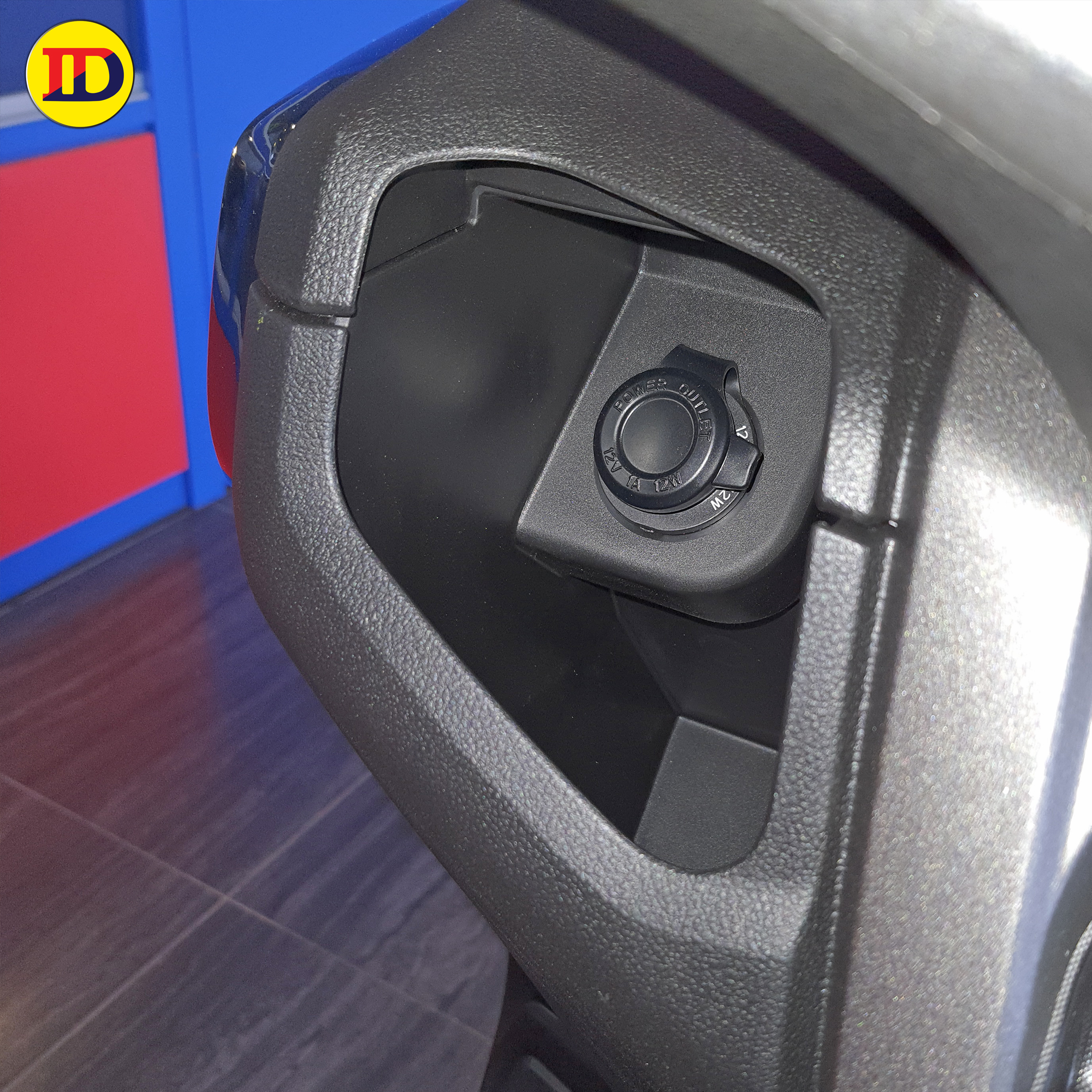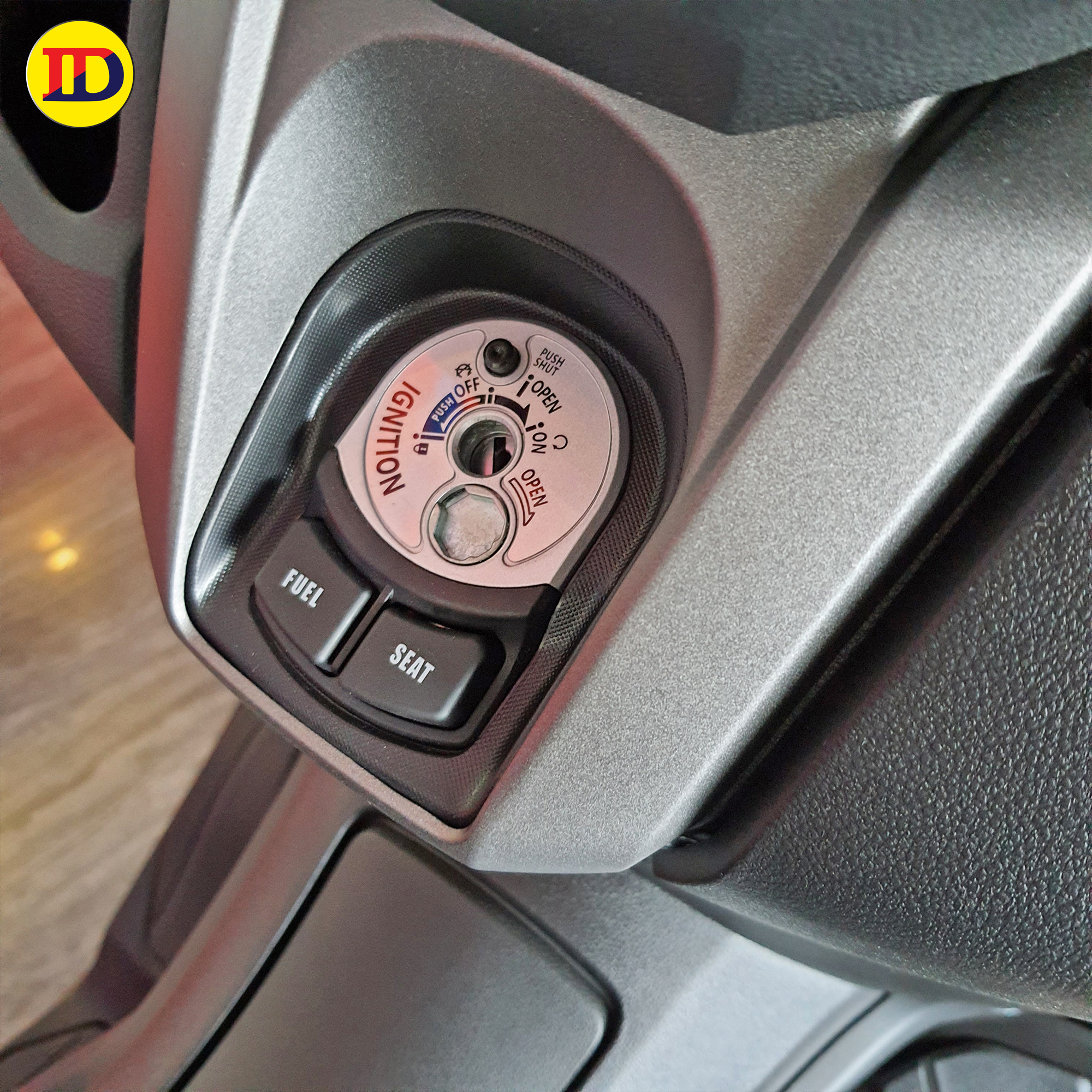 ✅Large LCD Panel :
An easy to read Full LCD meter panel with lever switch on the left handle bar to toggle through information.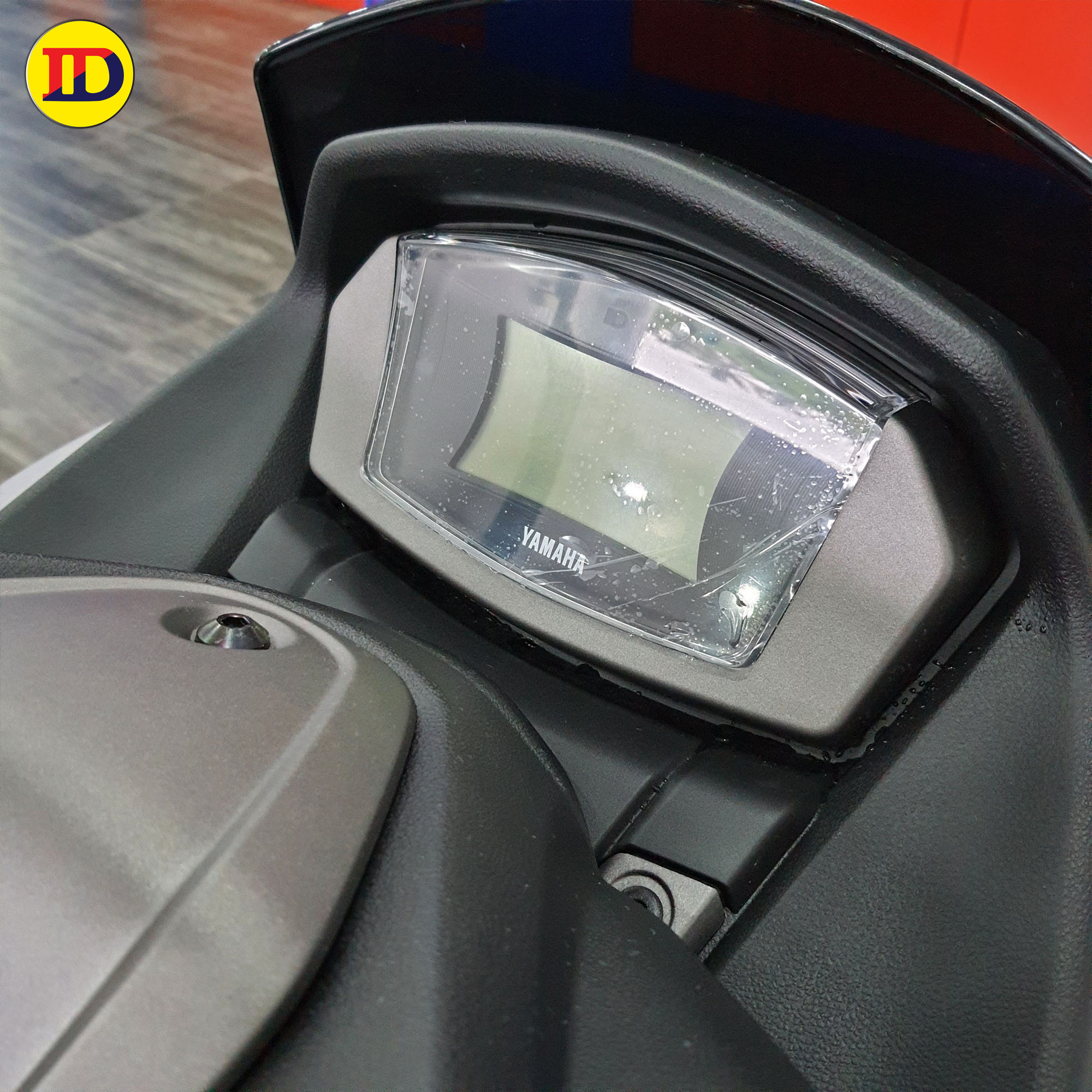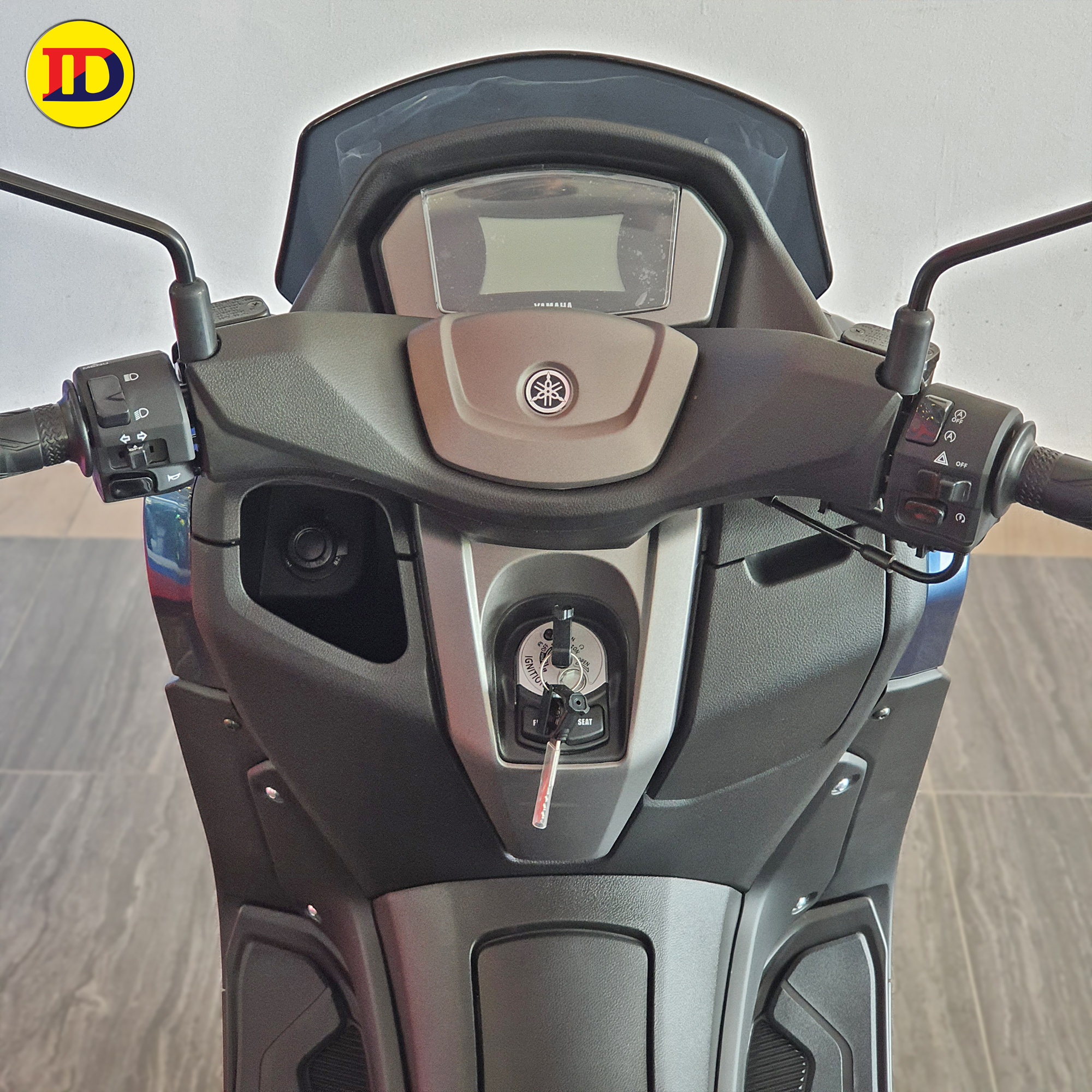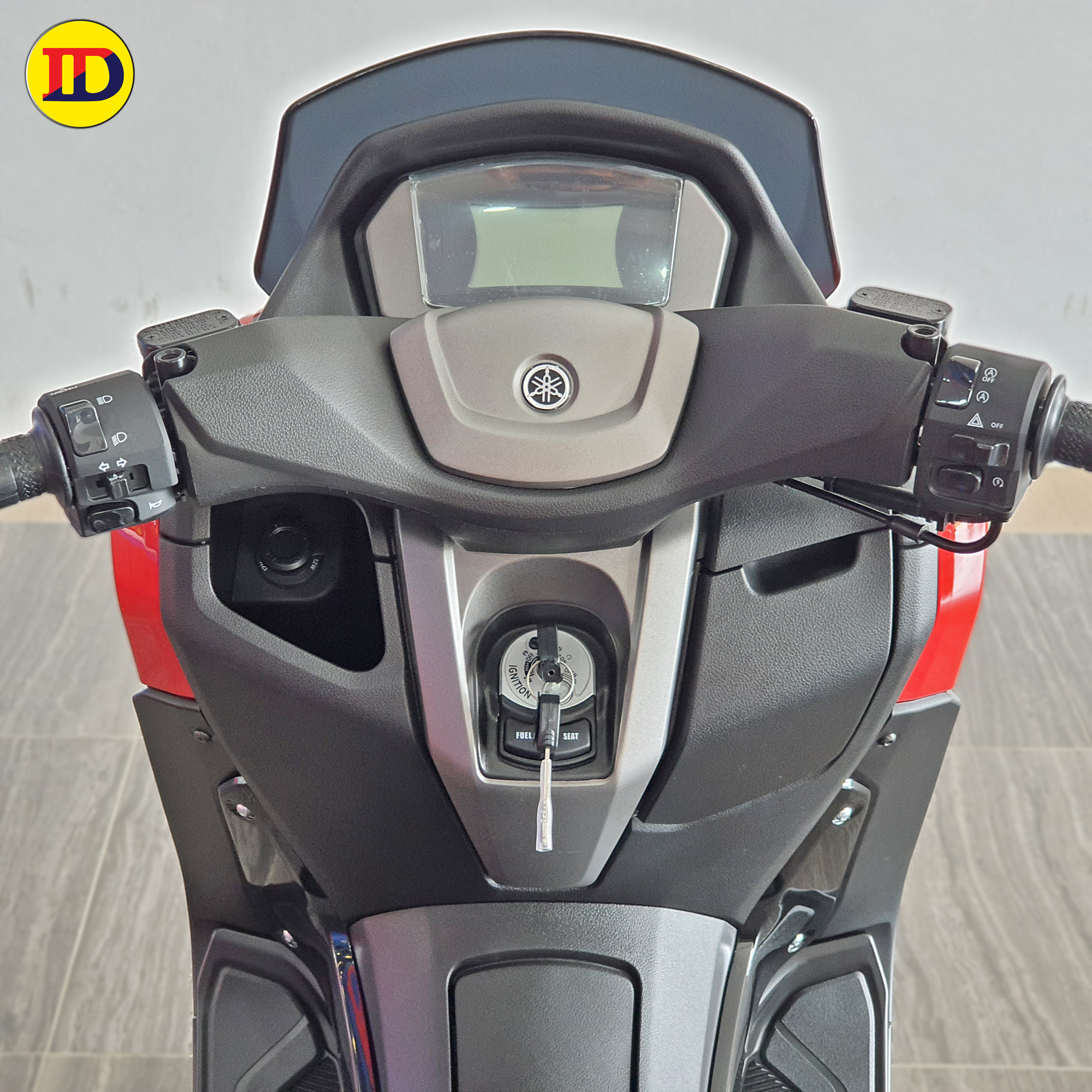 ✅Menu Button :
Simplifies the search in the data view.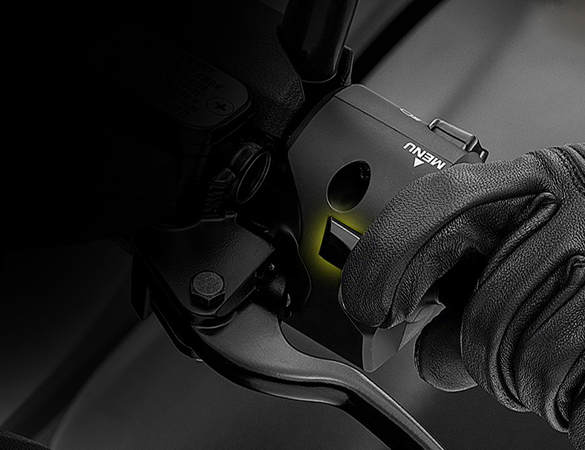 ✅LED Position Light :
The LED tailight uses 4 LED stripes on each side for a unique 3 dimensional rear view.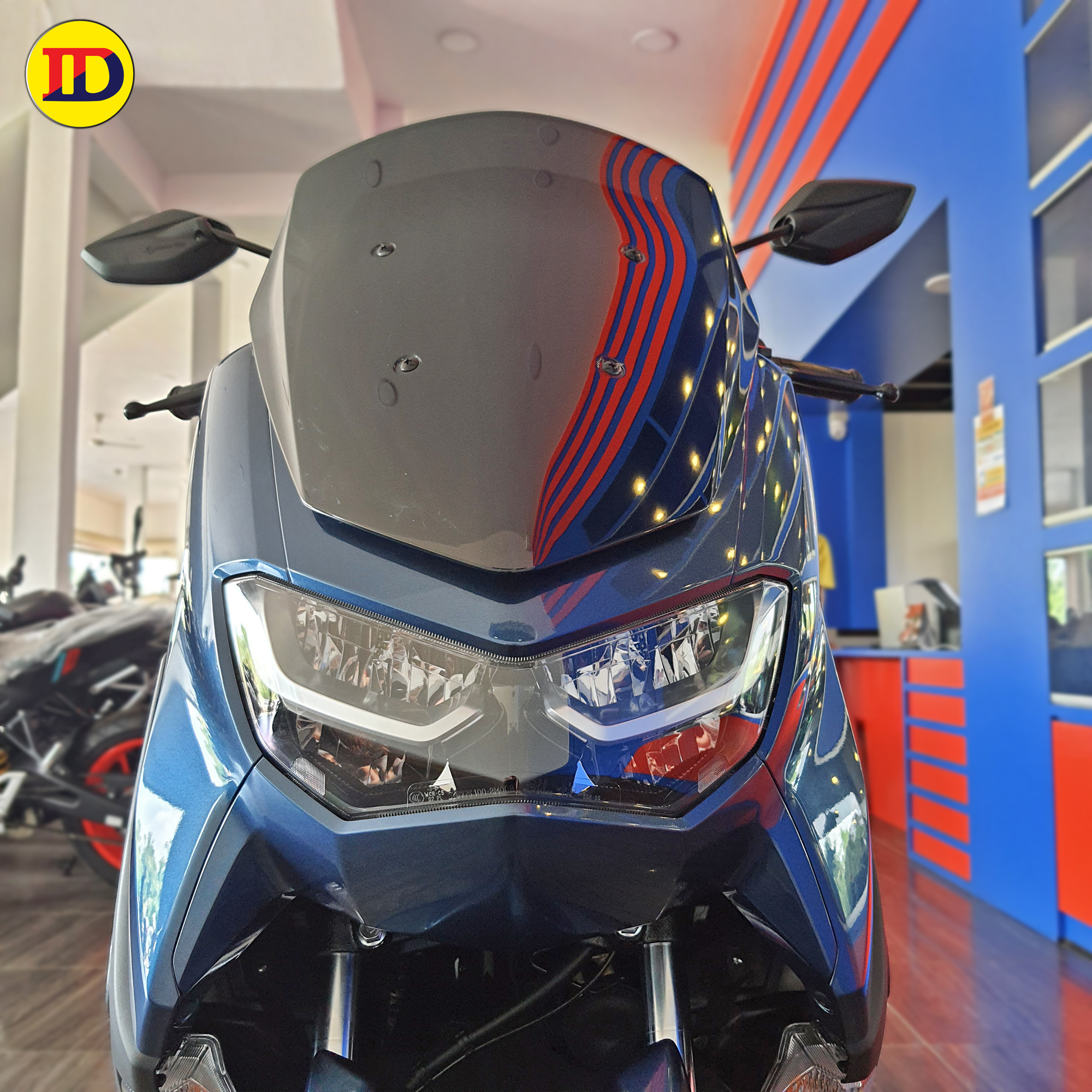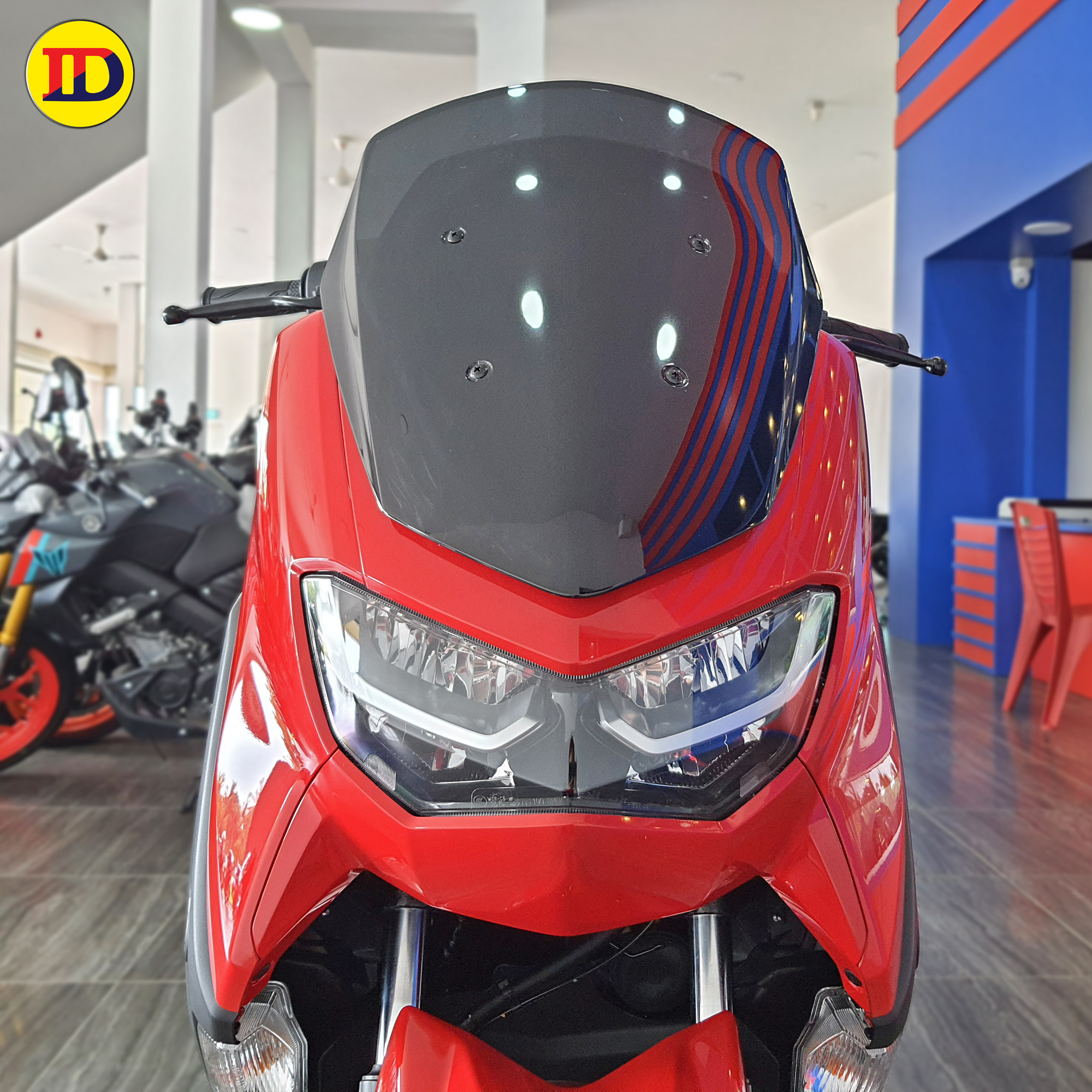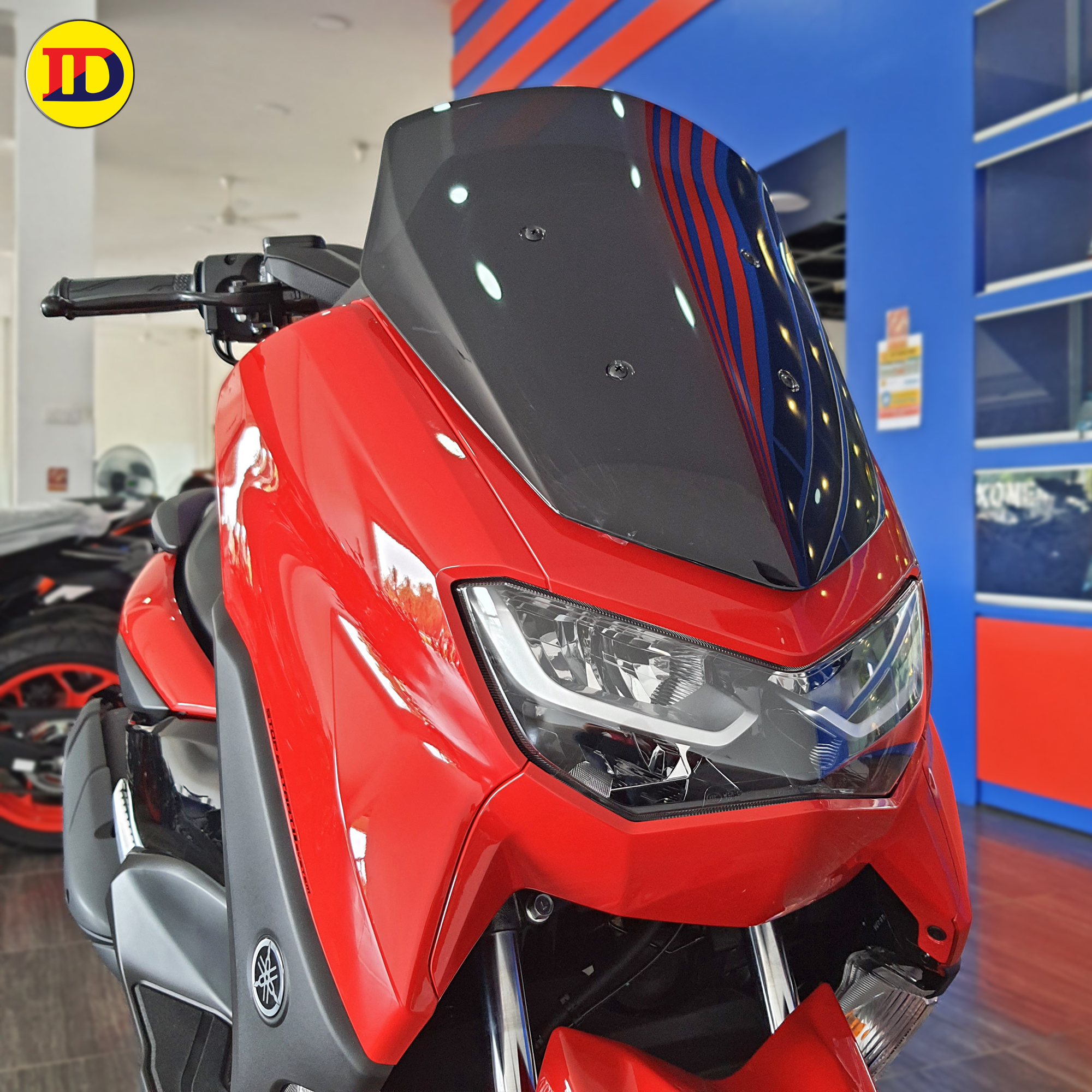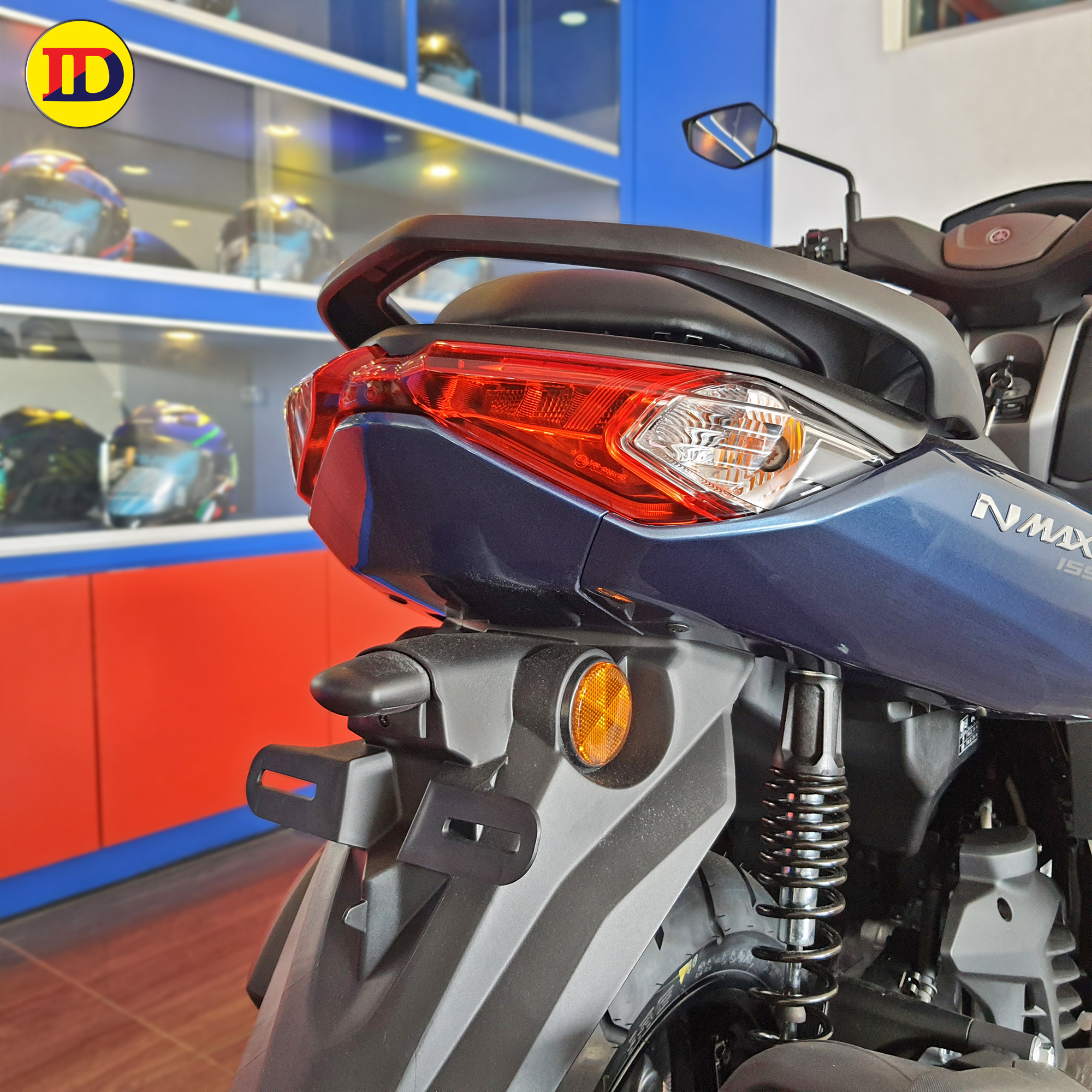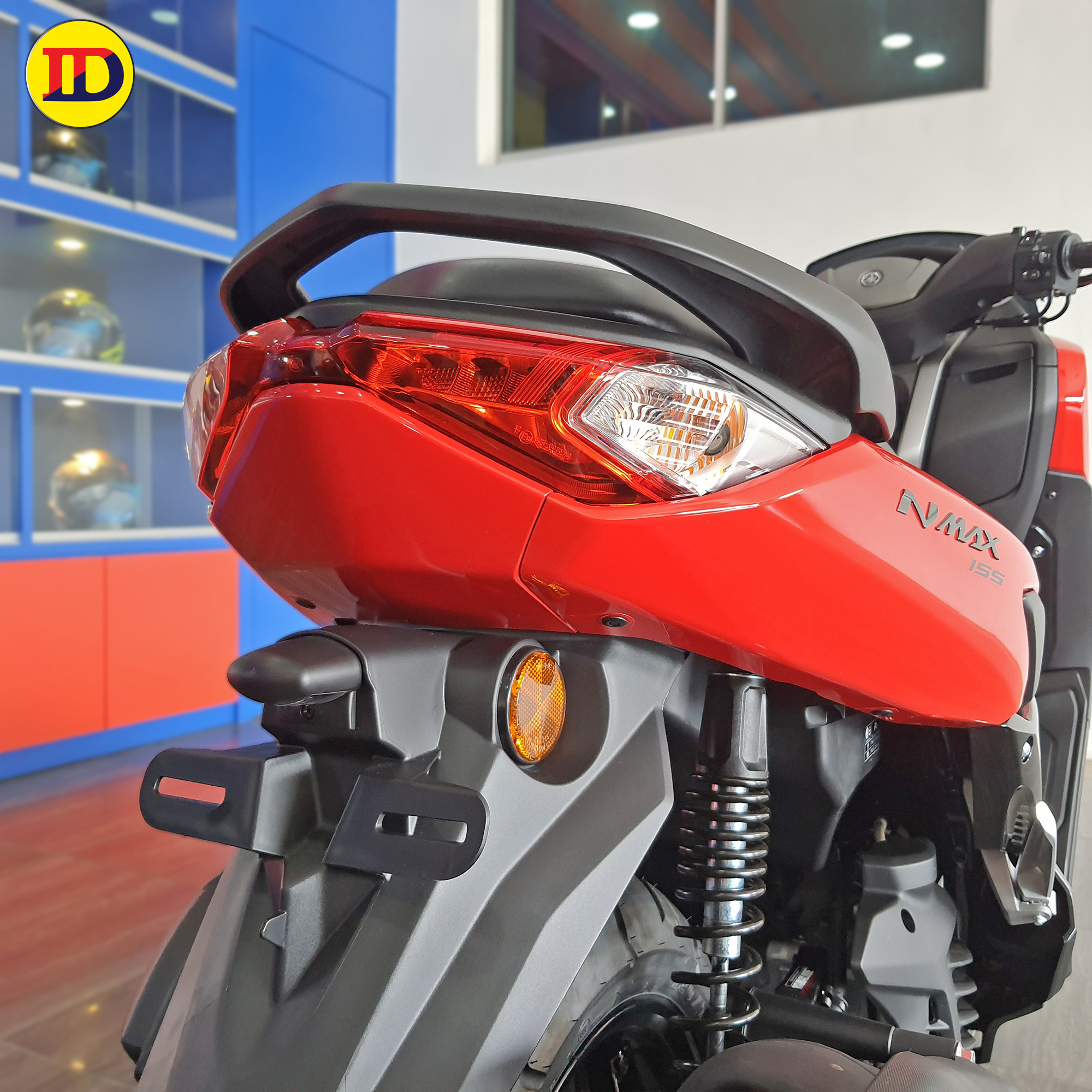 ✅Brakes :
Front and rear disc brakes for optimum braking performance.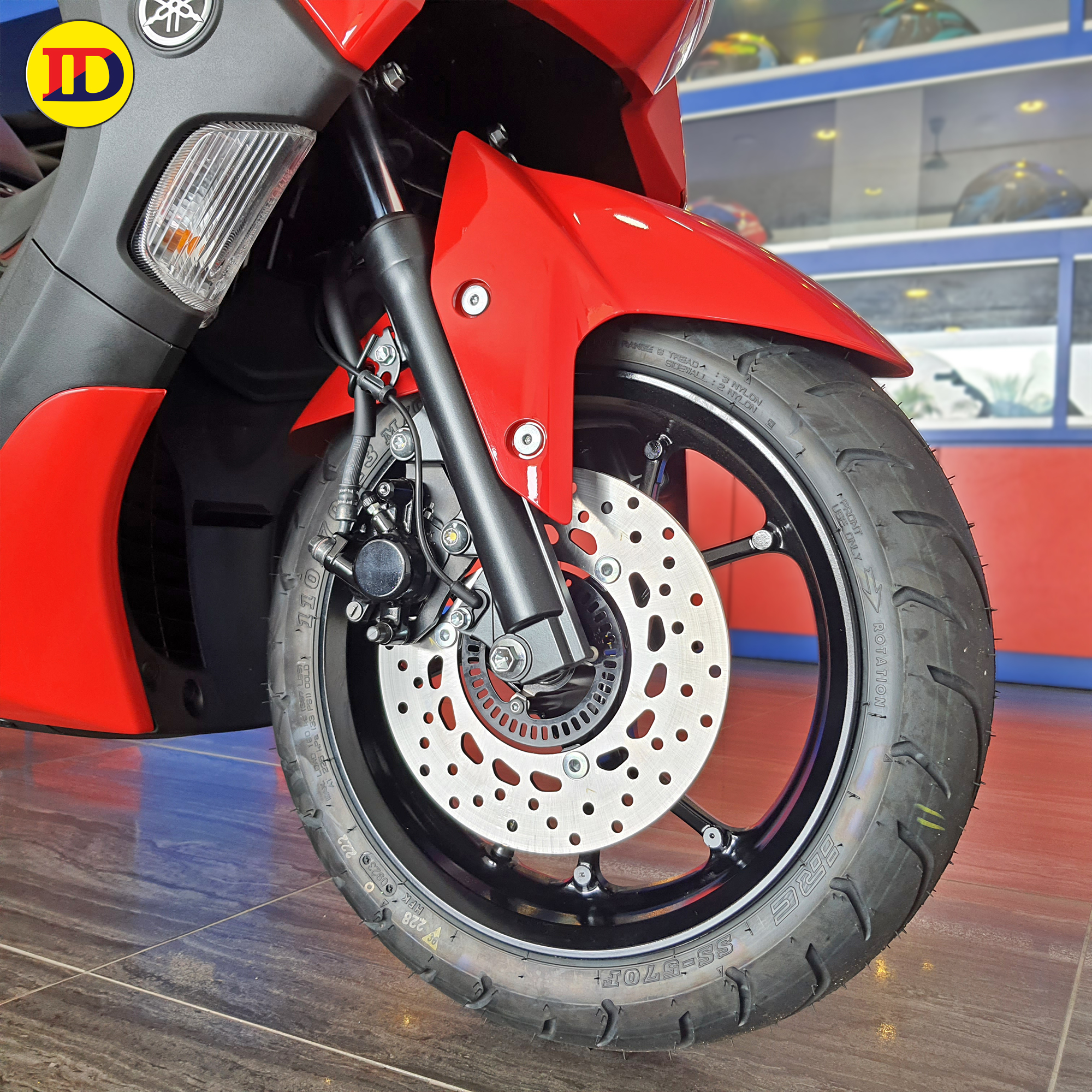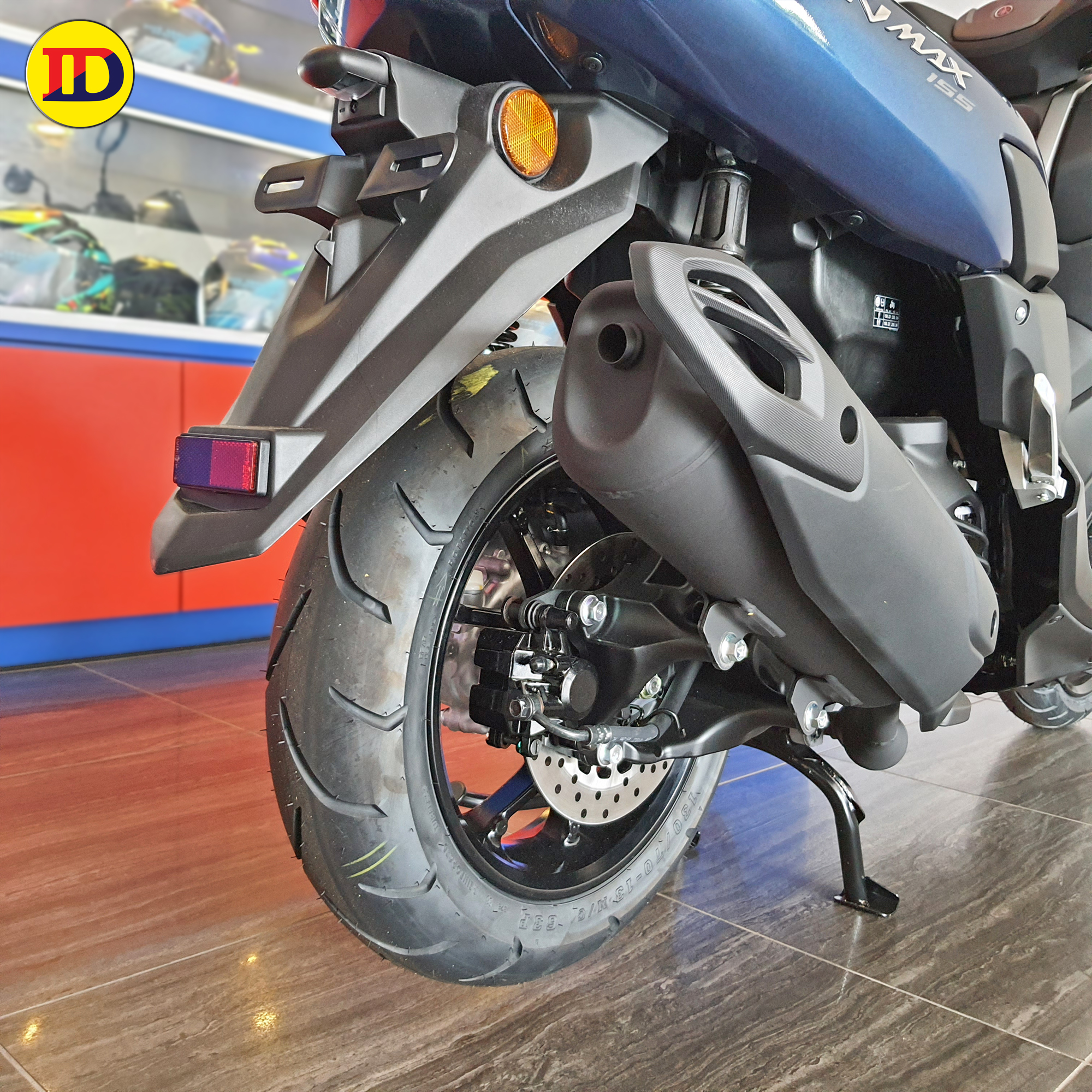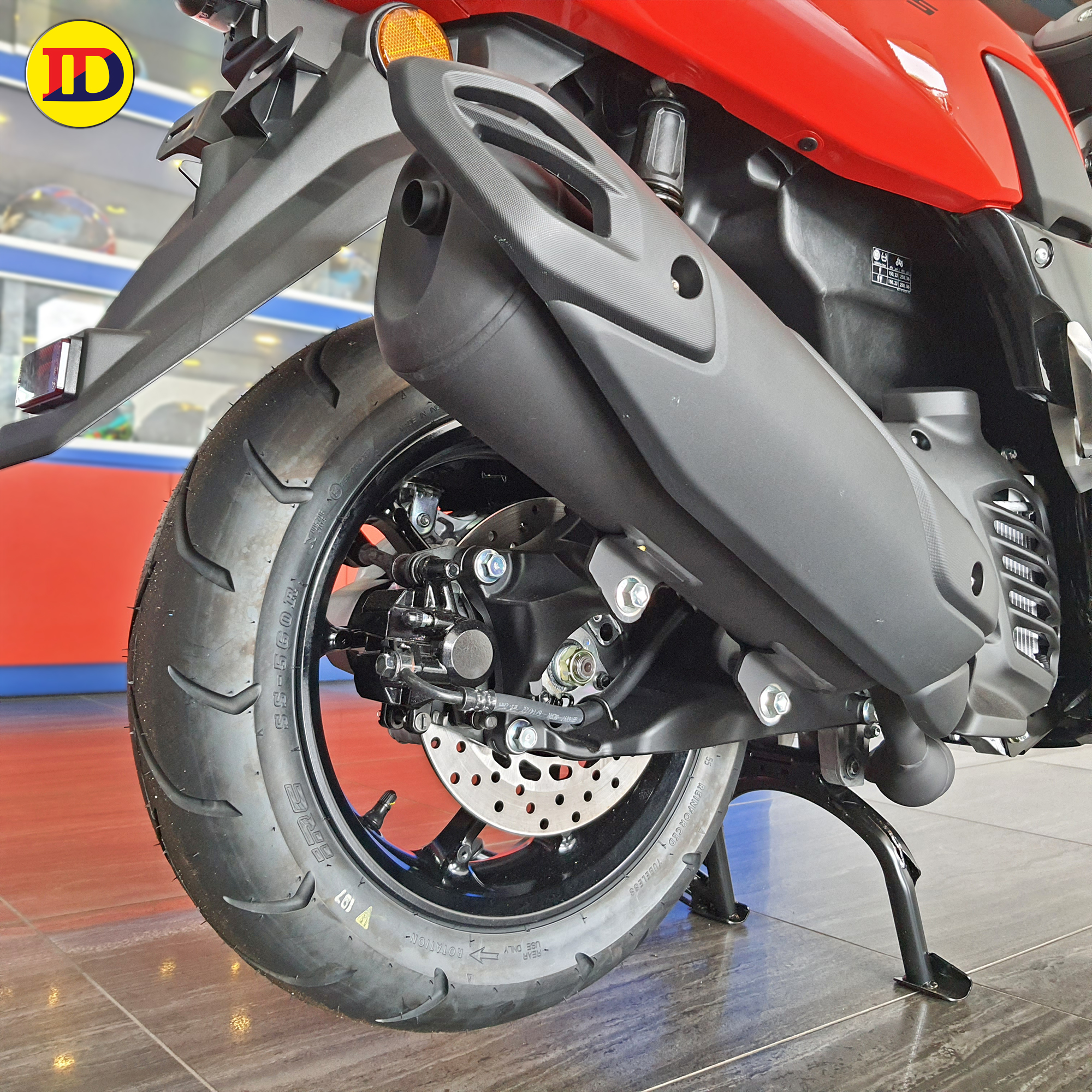 ✅Large 7.1L Fuel Tank :
Located inside the centre tunnel, the large fuel tank combined with its fuel tank combined with its fuel efficient engine allows for longer refuelling stops for daily usage.
✅Storage Compartment :
Under seat storage capable of holding helmet.
(Some helmet may not fit in depending on shape).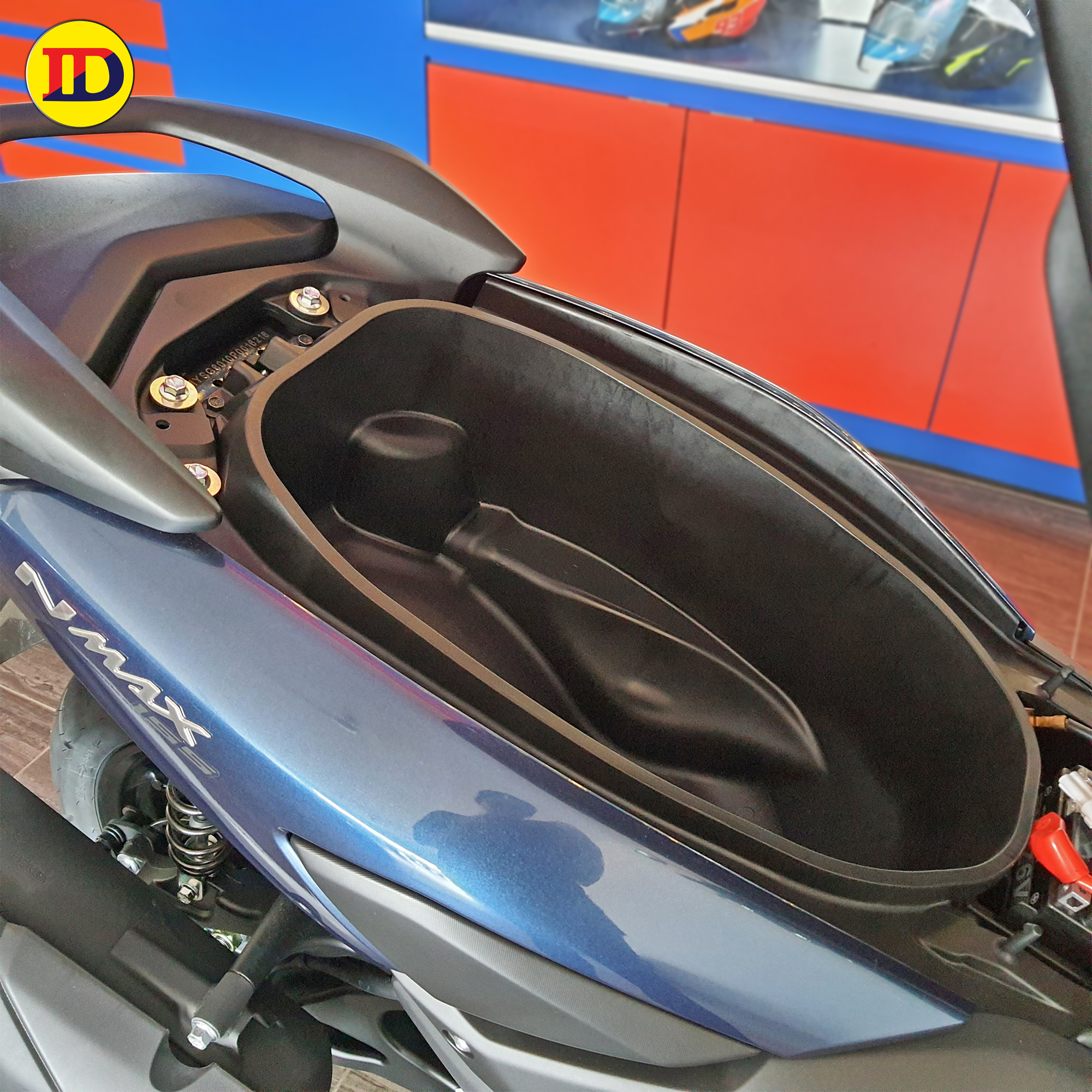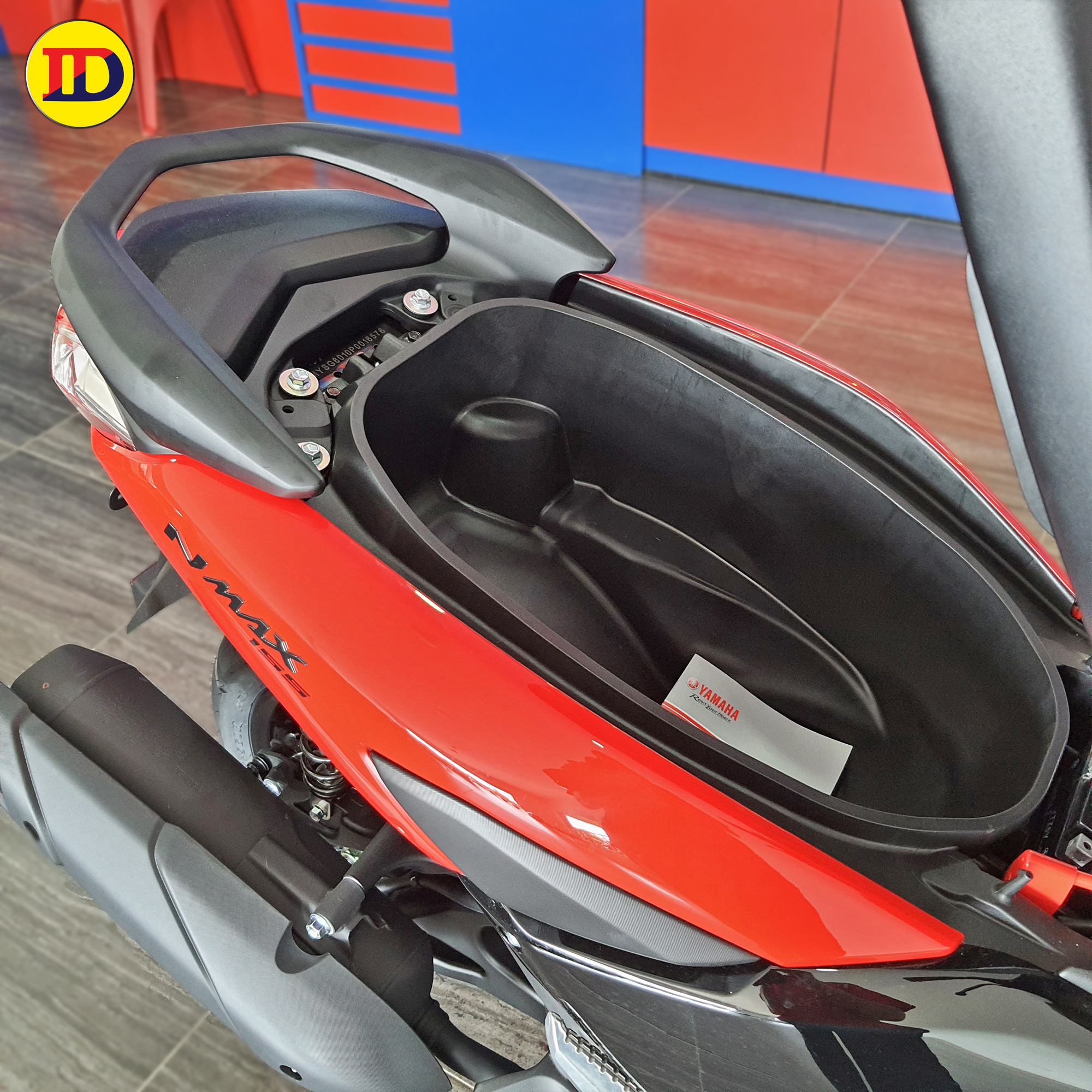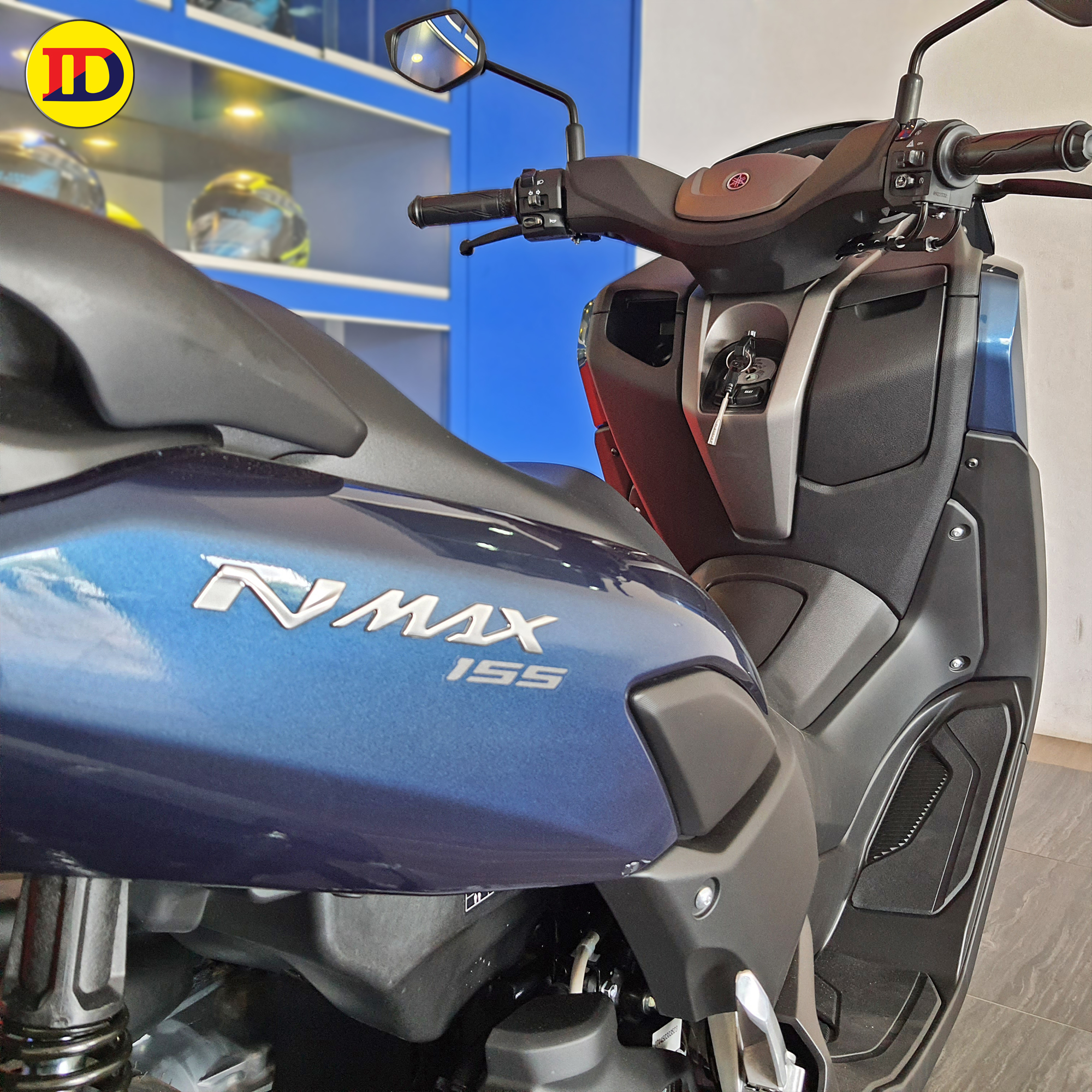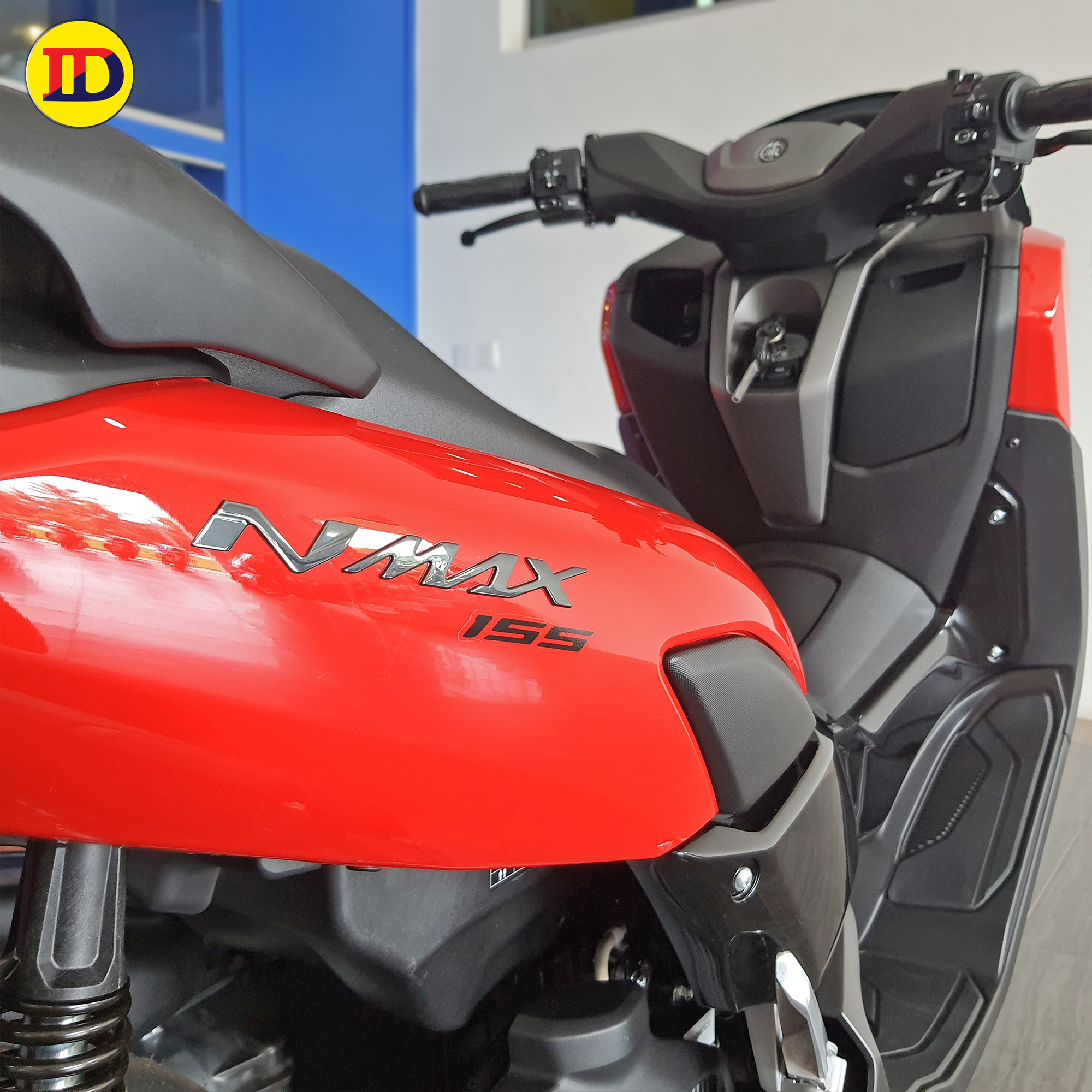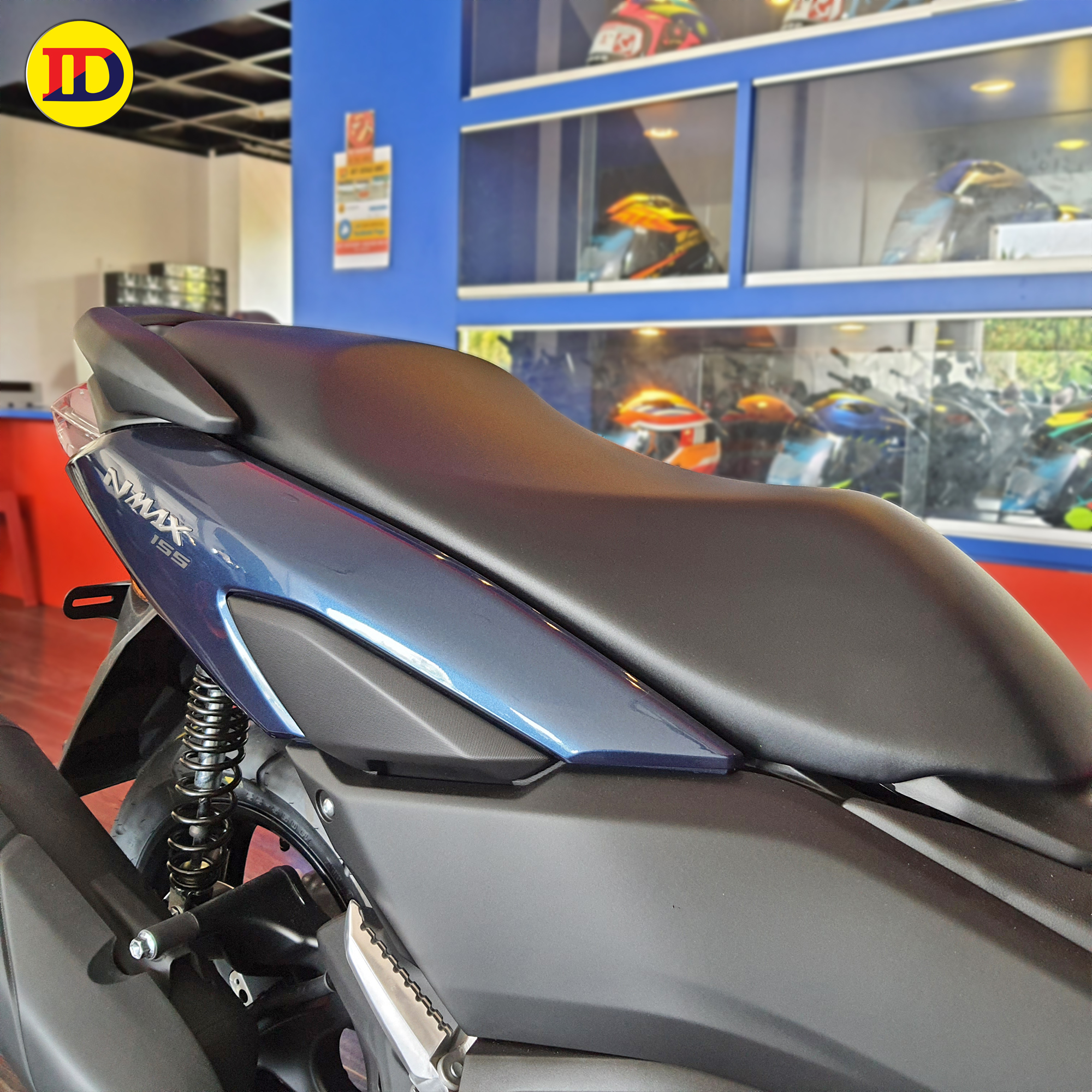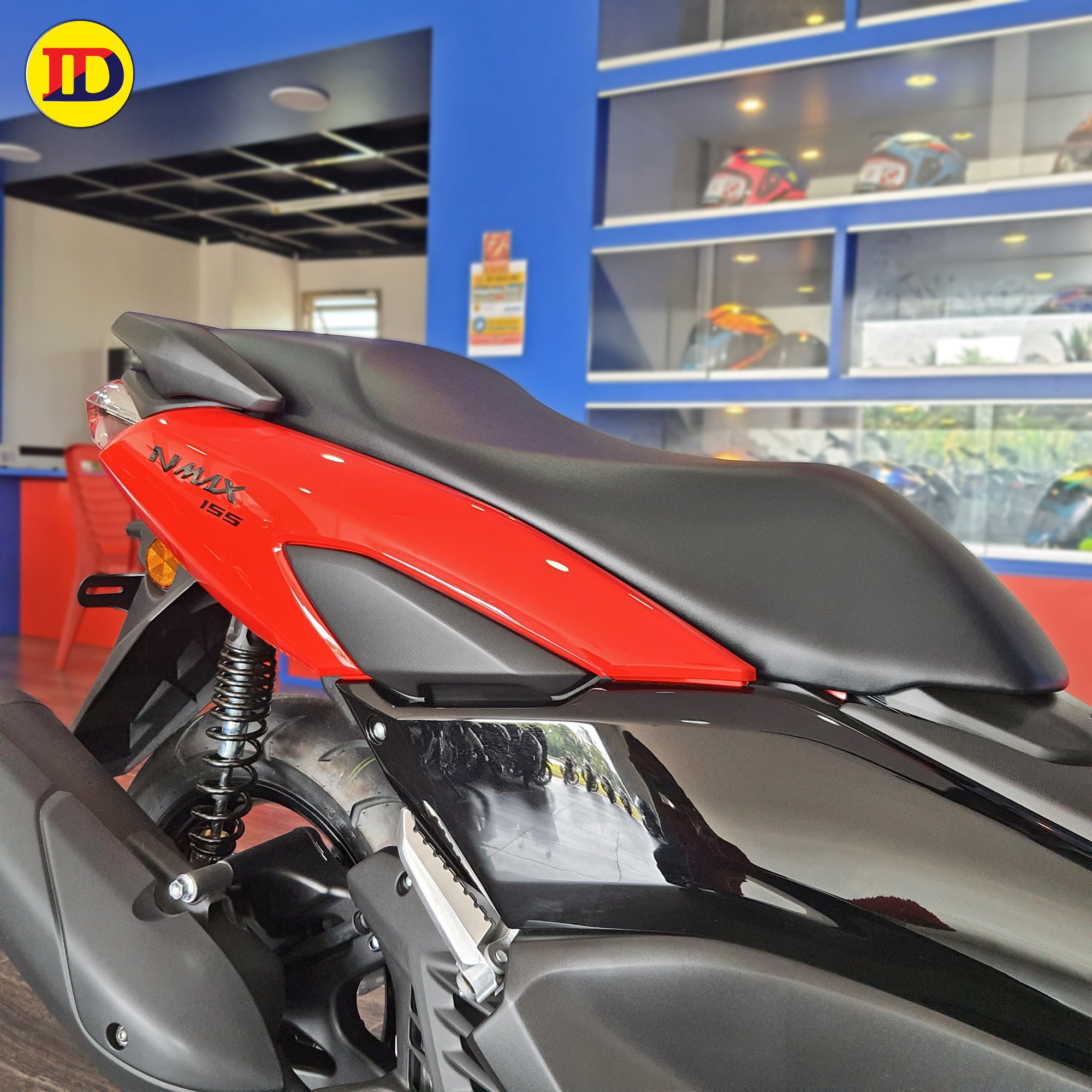 ✅Suspensions :
Twin rer suspension for better riding stability and comfort.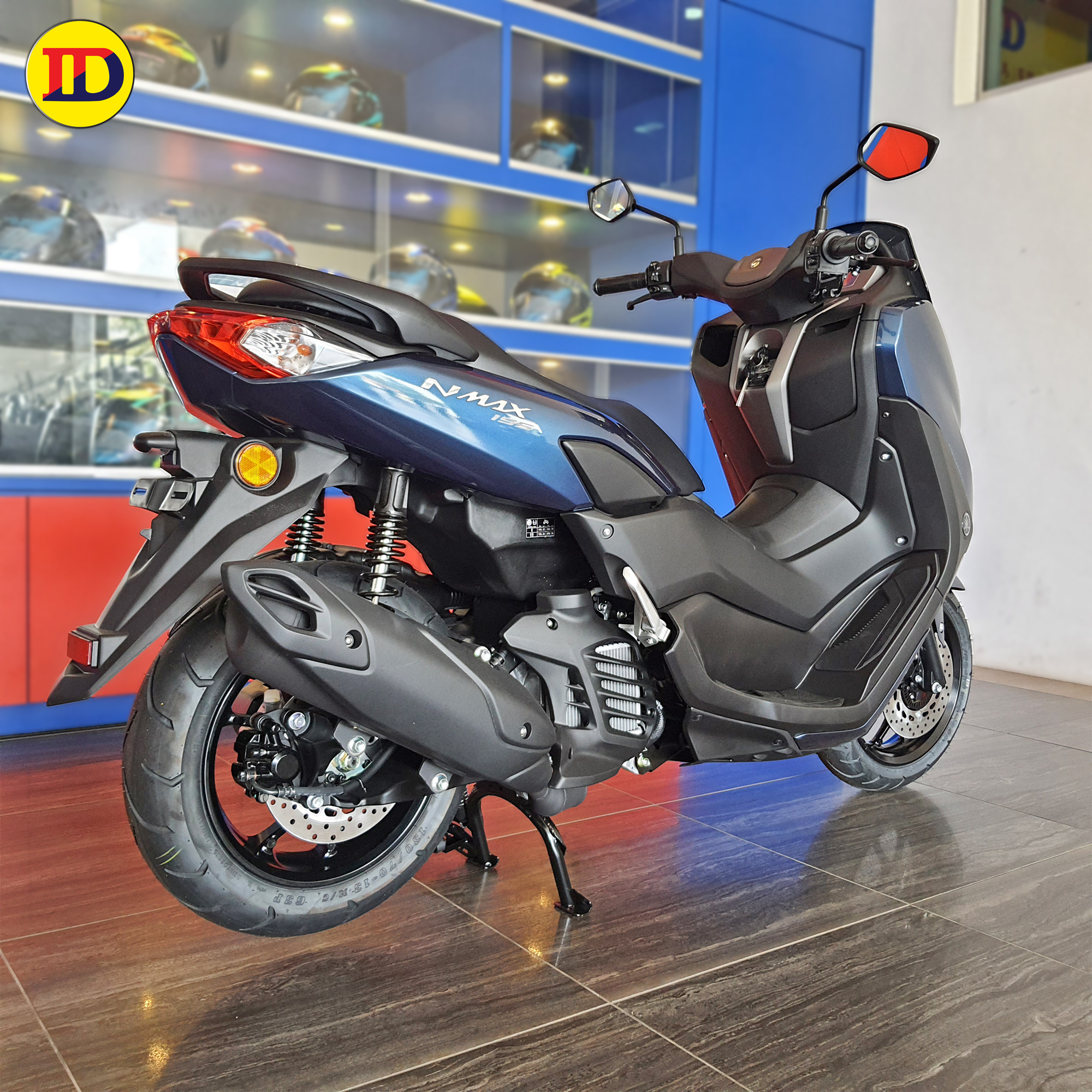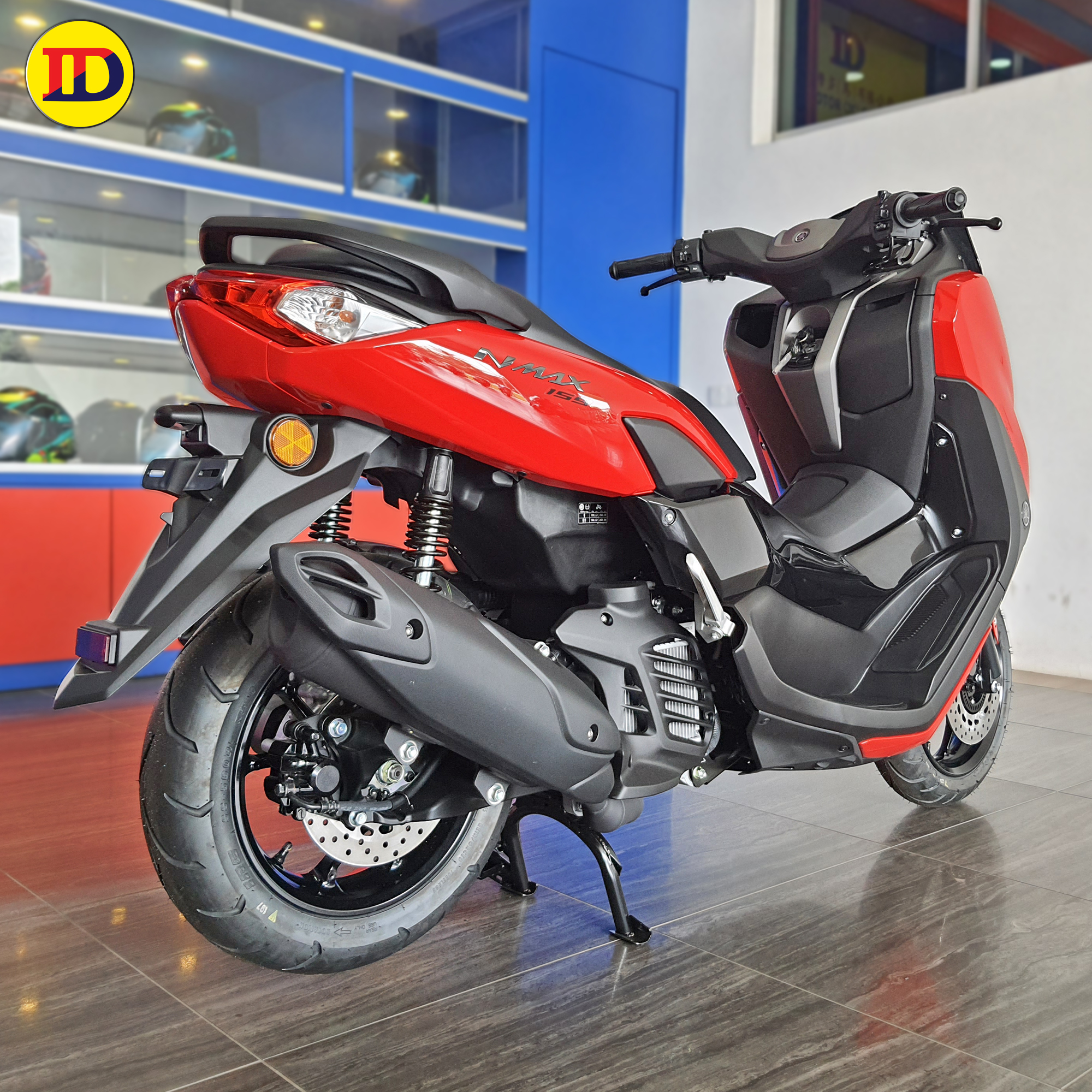 | Enjin | |
| --- | --- |
| Jenis | Sejukan Cecair, 4-Lejang, SOHC, 4-Injap |
| Sesaran | 155cm3 |
| Lubang X Lejang | 58.0mm X 58.7mm |
| Nisbah Mampatan | 11.6:1 |
| Kuasa Maksimum | 11.3 kW (15.4PS) / 8,000rpm |
| Tork Maksimum | 13.9 Nm (1.4kgf m) / 6,000rpm |
| Sistem Penghidup | Elektrik |
| Sistem Pelinciran | Takungan Basah |
| Kapasiti Minyak Enjin | 1.00L/1.05usqt/0.88lmp.qt |
| Kapasiti Bahan Api | 7.1L/1.9usagal/1.6lmp.gal |
| Sistem Pencucuh | TCL |
| Voltan / Kapasiti Bateri | 12V, 5.0Ah(10HR), YTZ6V |
| Jenis Klac | Kering, Centrifugal, Shoe |
| Jenis Transmisi | Tali Sawat V-Automatik |
| Shift Type | Automatik |
| Gear Ratio | 2.239-0.706 |
| Jenis Kerangka | Backbone |
| Caster Angle / Trail | 26° 30'/100mm |
| Dimensi | |
| --- | --- |
| Panjang X Lebar X Tinggi | 1,935mm x 740mm x 1,160mm |
| Jarak Roda | 1,340mm |
| Jarak Minimum dari Tanah | 125mm |
| Berat Isi | 130kg |
| Tinggi Tempat Duduk | 765mm |
| Kerangka | Depan | Belakang |
| --- | --- | --- |
| Suspensi | Teleskopic | Unit Ayunan |
| Tayar | 110/70 – 13M/C (48P) Tubeless | 130/70 – 13M/C (63P) Tubeless |
| Brek | Cakera Tunggal Hidraulik, Ø 230 mm | Cakera Tunggal Hidraulik, Ø 230 mm |